I've been a bit quiet here on the blog the past couple of weeks. School is really starting to ramp up and I'm trying to make it to spring break without getting behind on my research.
In other news, I officially get married in 114 days! Woooooooo!
Mini party done…anyways, I've been started to search for groomsmen gifts and there are so many options!!!!!!!!!! Nate and his guys are all super nerds, however, so I've decided to lead him in the direction of picking some nerdy but classy gifts for them that won't break the budget. Please note: a couple of my selections slightly exceed the $10, but I felt they were worth the tiny extra $$$! Without further ado…my selection.
1. Lego Cufflinks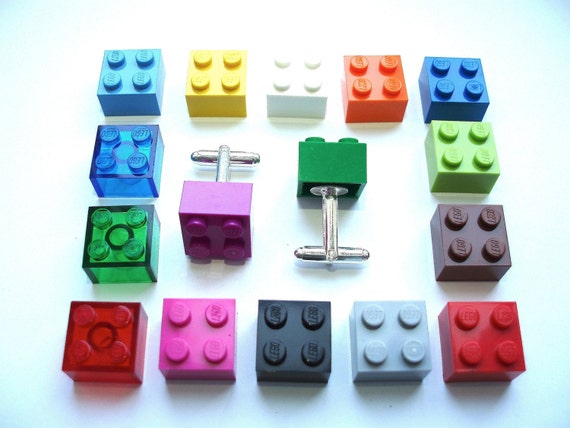 I bought a pair of these for Nate and I's first valentines day years ago! They remain one of my favorite gifts as they are cute and dorky, but small enough they just add character to an outfit. The range of color options is fantastic! The seller was great too and they made it to Nate without an issue. Find them here!
Another great version that has a bit lower profile is available here!
2. Lego Tie Bars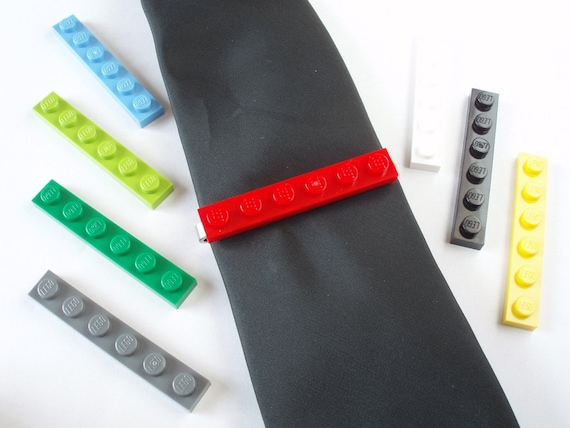 Because of course cufflinks aren't the only way to dress with legos. These are by the same seller from above, so I'm sure the customer service and quality will be just as great. It'd be cute to get Nathan one as well! Available here!
3. Darth Vader Tie Bar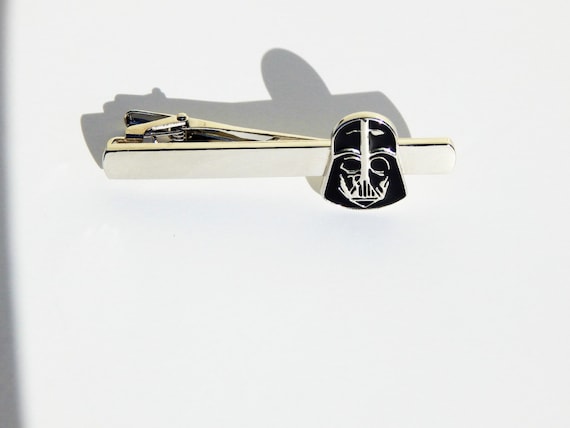 I love this! Subtle enough that it doesn't blare out of the outfit, yet you definitely get your Star Wars fix with this piece. Available here!
4. Star Wars Socks
This link will take you to a double pack of Yoda and R2D2 socks offered by JCPenney! A double pack of storm trooper themed socks is also available here! Super cute and a double pack! For this price you could probably include another small gift if you're wanting to get them a little more than just socks.
5. Star Wars Mugs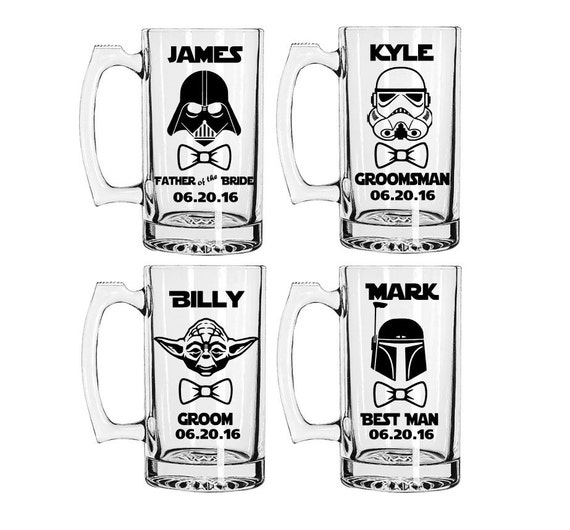 I love that you can get these for $10 with personalization! So cute and a fun, very reusable gift! Find them here!
6. Pac-Man Cufflinks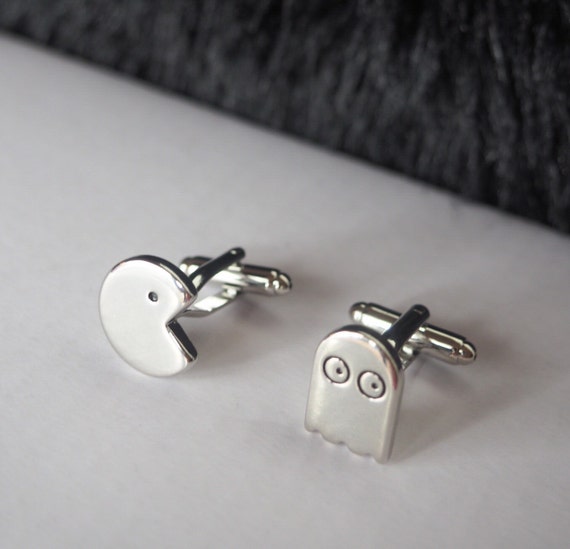 I know I've put a lot of cufflink options, but I just think they are so darn cute and such a great option as a small gift! Here's the perfect gift for a more classic gamer.
7. Star Trek Tip-Tack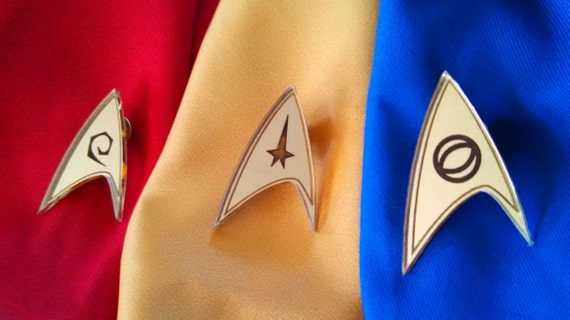 These tie-tacks are too cute! A Star Trek fan myself, I think these are a great for subtle reverie in nerddom while not overdoing it! Love the options too. Another fun groomsmen gift available here.
8. Personalized Lighters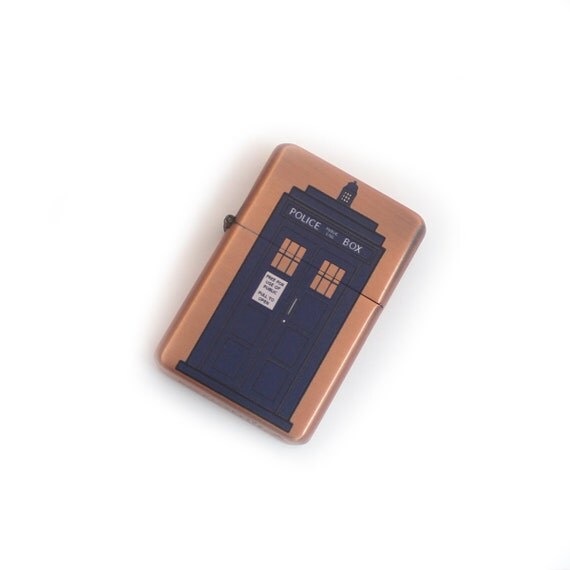 Ok so not only is this coppery/bronzey <3…but its personalizable (for about two more dollars, making it $12)! How fun! I love that its a very usable gift too. Available here!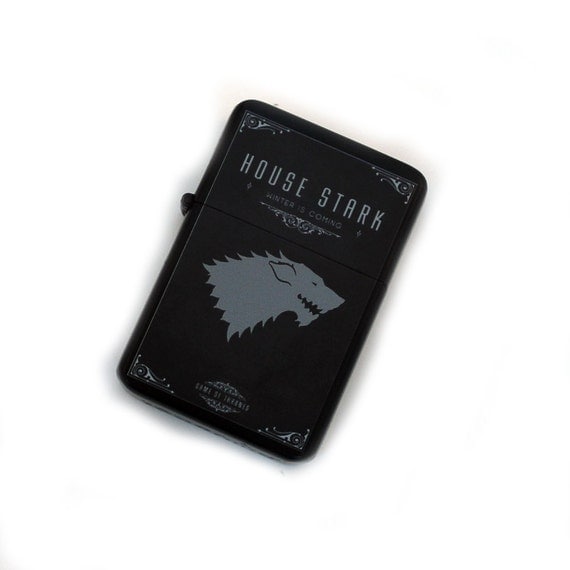 An equally great gift is this lighter that's Game of Thrones themed! Same rules apply for personalizing them. Available from the same seller here.
9. Harry Potter Pocket Watches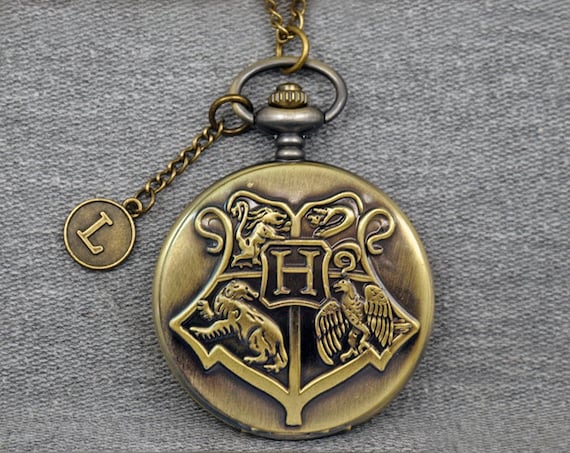 Okay, these are the best! I've always been a fan of pocket watches and not only can you get everyone's initials attached to the watches, but there are loads of style options. This is one of my favorites, available here.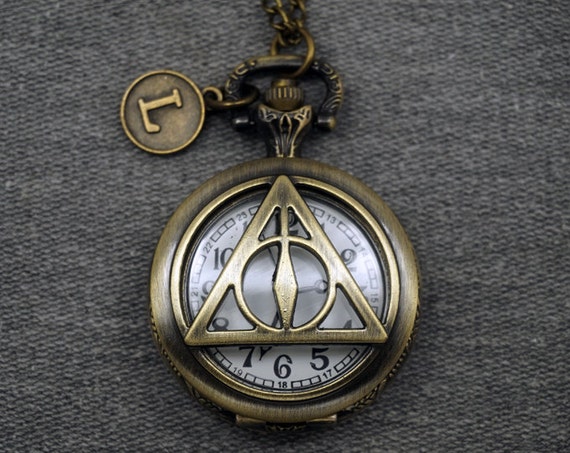 This deathly hallows one is probably my absolute favorite though because if you're an HP fan you definitely know what it is, but otherwise it just looks like a cool watch to me. Available here!
10. Harry Potter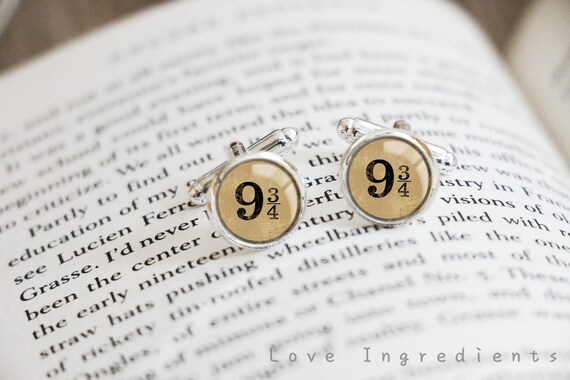 These are too cute! Classic Harry Potter, but in a nice subtle dose. Available here.
11. Game of Thrones Pocket Watch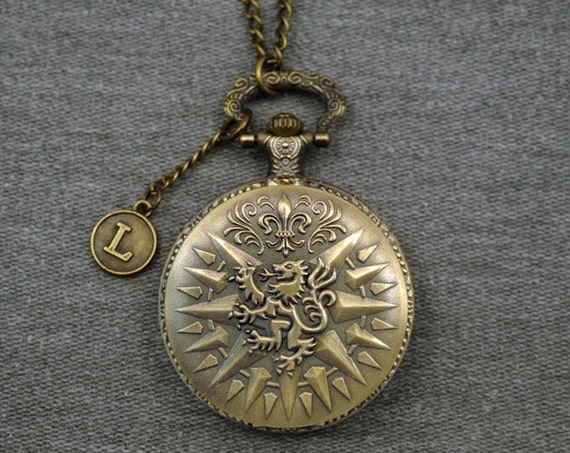 I haven't really watched much Game of Thrones, but amongst my co-workers its incredibly popular. In addition, there are great options for gifts! Here is a neat and personalizable pocket watch, available here!
12. Personalized Game of Thrones Flasks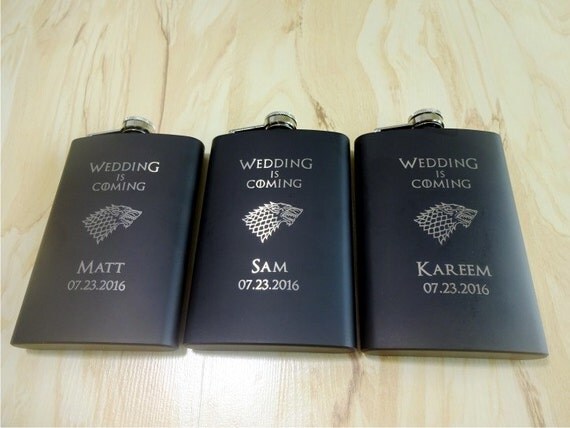 THESE ARE SO CUTE AND FUNNY! These are $10.90, but for being personalized and this adorable I deemed them a necessity for this list. If Nate and I were bigger fans I would definitely go with something like this. I hope some major fans out there enjoy these! Available here!
13. Pokemon Cufflinks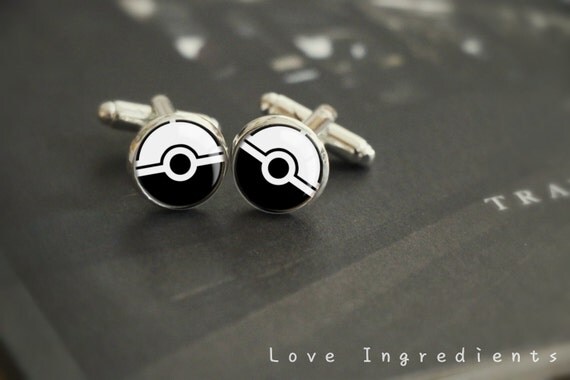 These are really fun. I like the simplistic black and white. Find them here.
14. Pokemon Socks
These are pretty darn cute for socks. Check them out here!
15. Engravable USB Flash Drive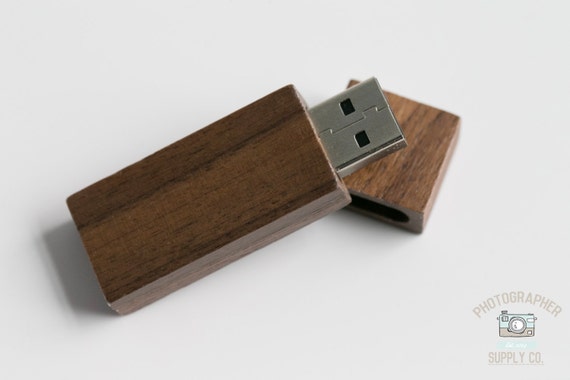 Its nothing crazy, but this is capable of personalization and will definitely be of use in the future! They are $12.49, but for something useful I think they may be worth it. Available here!
16. Assorted Nerdy Pocket Squares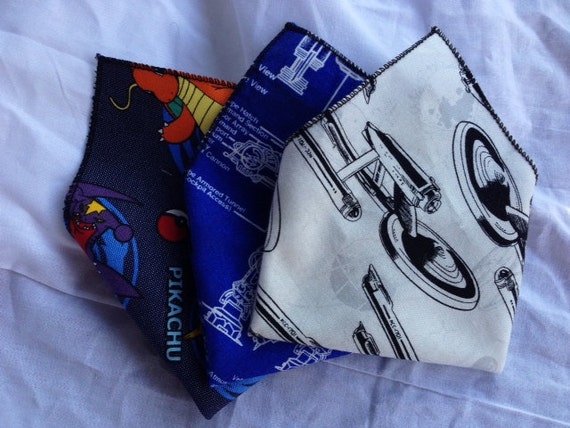 This seller has a wide range of nerdy pocket squares for super cheap! Check them out here!
17. Superhero Mugs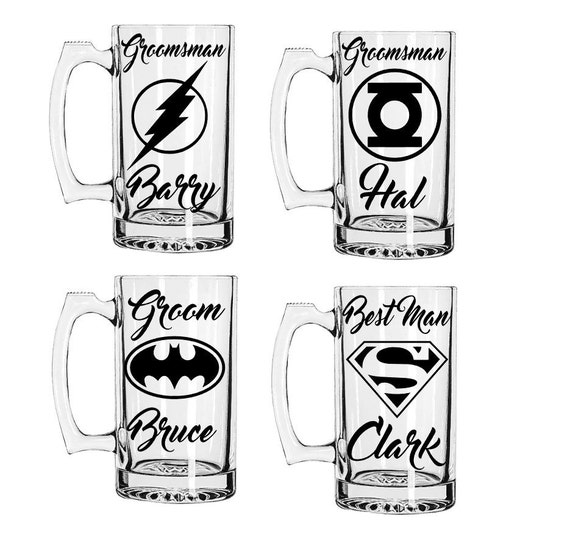 Similar to the Star Wars ones above, I love that these are customizable and affordable! Fine them here.
18. Superhero Shotglass Set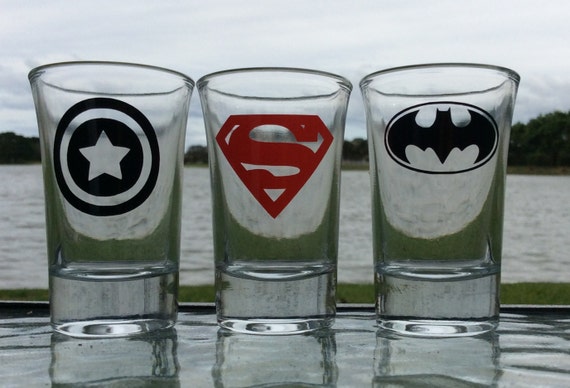 These are great because its $9 for 3, so you can give three per guy or you could split them up and give one in conjunction with some other small gifts! Super cute, available here.
19. Superhero Socks
JCPenney has a great selection of superhero socks too! Find some Captain America themed ones here and Spiderman here.
20. Assorted Nerdy Tie Bars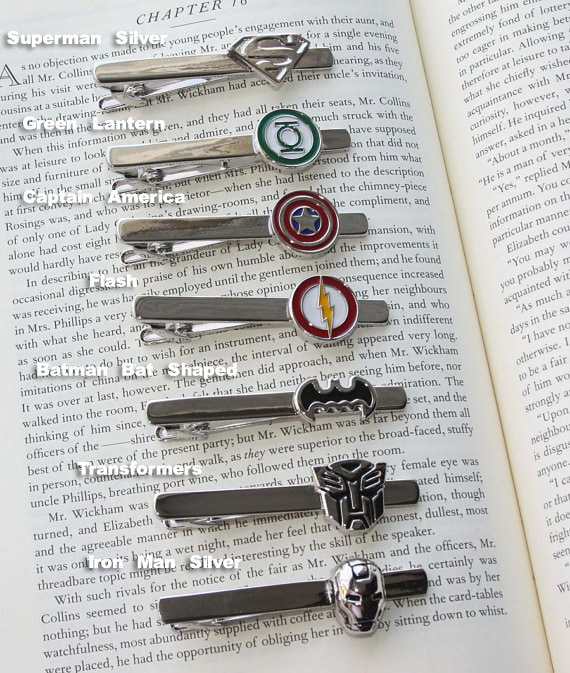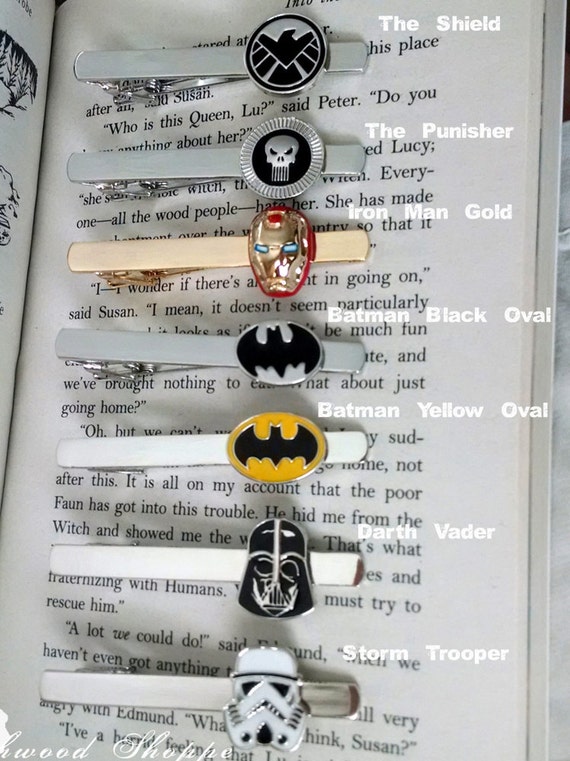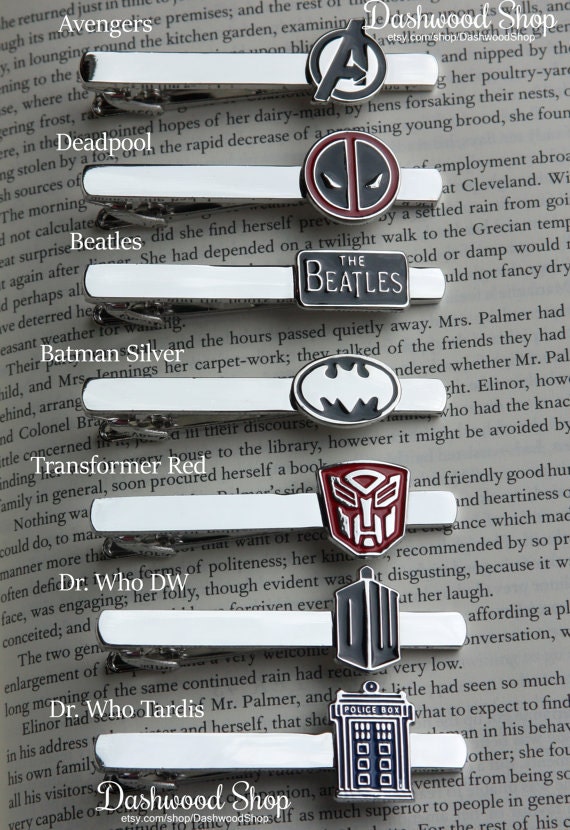 To finish, here is one more group of tie bars! There are loads of options for any fandom out there!
I hope you found some inspiration in this list! It's by no means exhaustive, so is there anything you would have liked to see? Were there any unrepresented fandoms you would have liked to see?
À bientôt,
Em